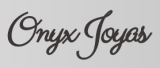 We are a young company with innovative and trying to live up to the new trends.
But innovations today not only respond to the parts themselves, but also how to sell. Therefore, given the new technologies offer the ability to view, compare and buy without having to travel, every hour and every day of the week.
From the piece cheapest to the
More...